Locally Owned & Family-Run Pottery Studio in Gatlinburg, TN
Fowler's Clay Works is a family-owned Smoky Mountain pottery shop in Gatlinburg, Tennessee. Mike Fowler, his wife Cheryl, and their daughter Ava have been welcoming visitors to the Great Smoky Mountains since 2015.
Mike began his ceramic journey in 1995 with Del and Barbara Seaman, owners of Artistic Hand in Oviedo, FL. In 1998, Mike began his search for personal style under the wing of Richard and Alice Collinson at Palms Up Pottery. Eight years later, Mike and his family moved to beautiful Gatlinburg, TN. In the next years of his career, he refined his artistic technique and learned the art of historical southern pottery with Robert and Connie Alewine at Alewine Pottery. Then in 2015, Mike followed his passion and opened his own business: Fowler's Clay Works.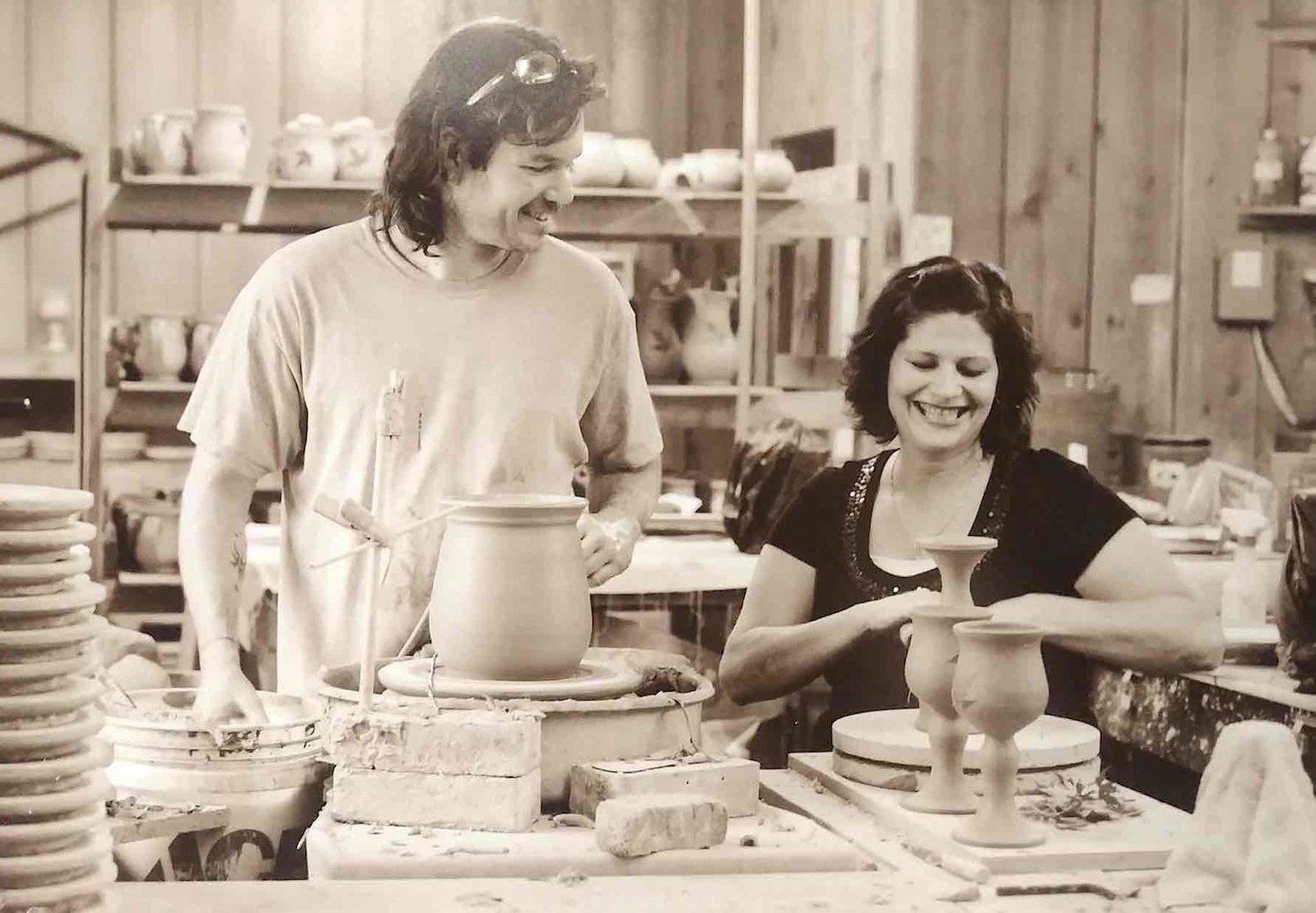 Mike was initially drawn to pottery because of its beautiful functionality and its ability to tell a story. Mike tells his story through pottery using slip trailing. His signature slip trail reminds him of his family and what he has worked so hard to attain. Mike also always mixes his own glazes so that his pottery can reflect the beauty and elegance of the Smoky Mountains. As a Smoky Mountain potter, Mike's goal is to bring the splendor of the Great Smoky Mountains to your home through the color, heritage, and design of each piece of pottery. Here at Fowler's Clay Works, we believe there's nothing more special than being able to take home a memory that will last a lifetime.