In this episode of Around the Potter's Wheel, Mike talks with Fred Hess about the functionality of his pottery wares made by Fowler's Clay Works. Plus – there's a nice surprise!
Mike and Fred talk a LOT about food in this latest episode. It made us think … what are your favorite dishes to make in our pottery? Share yours below for the chance to be featured on Around the Potter's Wheel and win a prize!
Here are the recipes mentioned in episode 4 – try them out at home!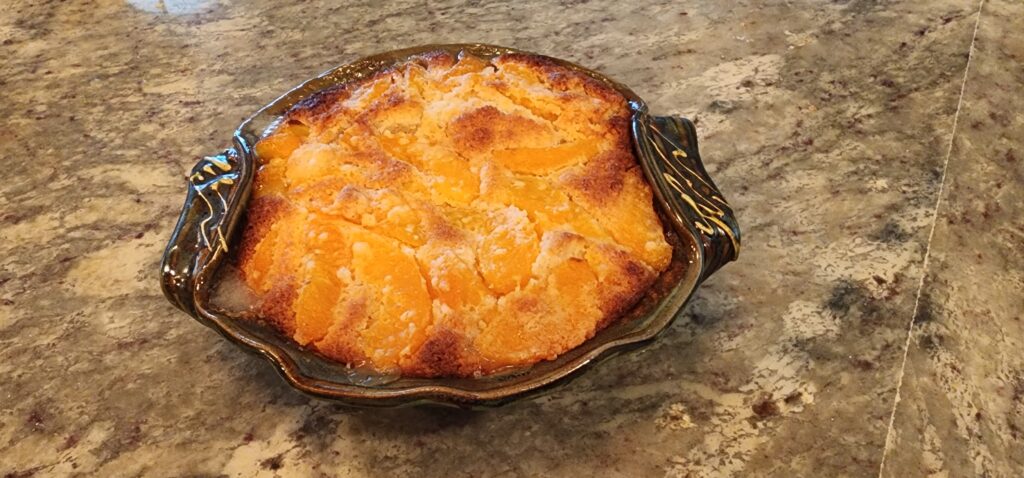 Easy Peasy Peach Cobbler
1 cup milk
1 cup sugar
1 cup Bisquick
1 stick of butter
2 – 15 ounce cans of peaches (drained)
Mix all of the ingredients in a oven safe serving dish and bake for 1 hour at 375. If the crust is getting a little too brown just cover the cobbler with aluminum foil. Goes great with vanilla ice cream. Enjoy!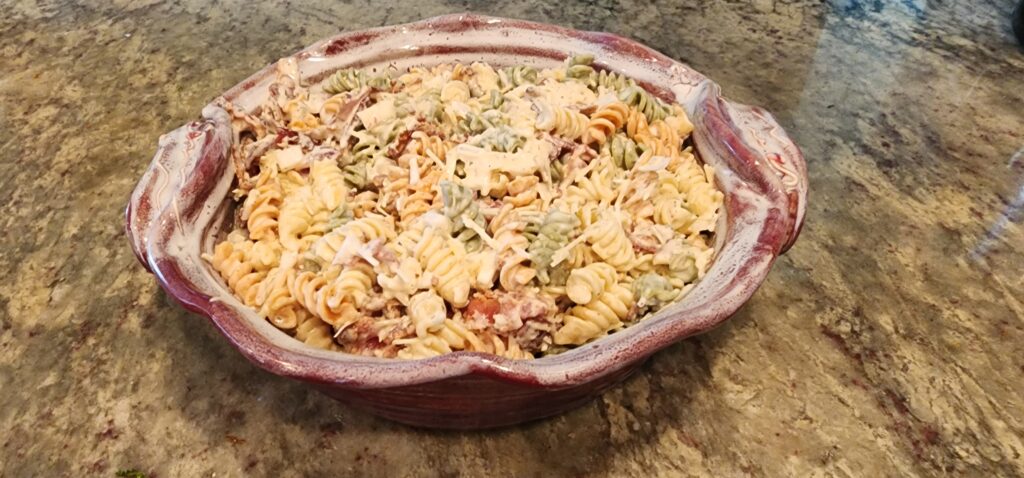 Pasta Salad Another Way
1 box of tri-colored pasta
1 jar of T Marzetti ranch dressing
1 pound of bacon (cut up)
1 cup of parmesan cheese
1 small onion (diced)
salt and pepper to taste
Mix all of the ingredients in a serving dish and chill in the refrigerator. Can be served cold or warm. Enjoy!